PLX Exceptional Performance Lateral Transfer Hollow Retroreflectors™ (LTHRXP) features a lightweight stress-free mounting bracket and outstanding stability under extreme temperatures.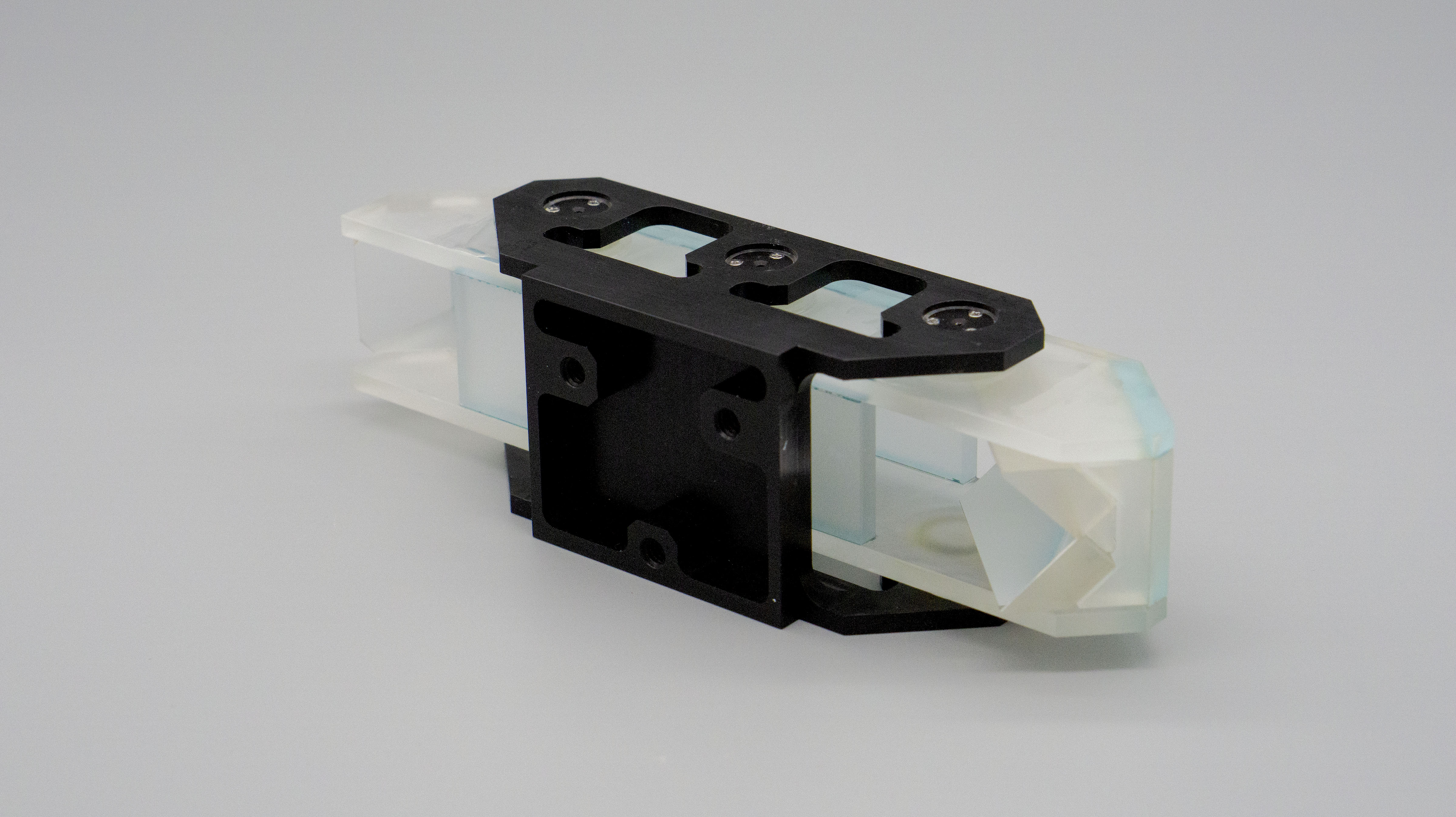 PLX's new patent pending ULTRA stable structural design provides a lightweight, stress-free unit for applications requiring a compact overall size while maintaining exceedingly high accuracy across an unprecedented temperature range, ΔT=140°C (284°F). 
The new Lateral Transfer Hollow Retroreflector™ mounting bracket can be customized for the desired clear aperture, offset, material requirements, and more. It is combined with innovative impact-damping mounting pads, which provide high resistance to shock and vibration. 
It is vacuum-compatible, provides up to sub arc second accuracy, and is highly suited for space applications.
These features enable greater versatility, making the LTHRXP suitable for critical optical alignment applications such as boresighting, cameras, telescopes, and lasers.
Important:
Please specify your required offset when requesting a quote or placing an order. The offset is the distance from the center of one clear aperture to the other. All catalog LTHRs are custom-made units to your requested offset specification.
Specification Chart
L-10-XP
1.0/25
λ/10 - λ/8
0.5 - 5.0
L-20-XP
2.0/51
λ/10 - λ/8
0.5 - 5.0
Download our product datasheet