Transforming Optical Structure Technology Through Innovative System Integration.
For the past 60 years PLX has been at the forefront of developing high-quality monolithic optics that can withstand and perform under the harshest environmental conditions and maintain their accuracy over time.
Founded in 1955 as Precision Lapping and Optical Company, PLX began by producing highly accurate optical domes, lenses, prisms, and mirrors with its proprietary technologies and manufacturing capabilities.
In 1970 PLX invented the hollow retroreflector, which placed us at the heart of innovation for the NASA manned and unmanned space exploration missions of the era.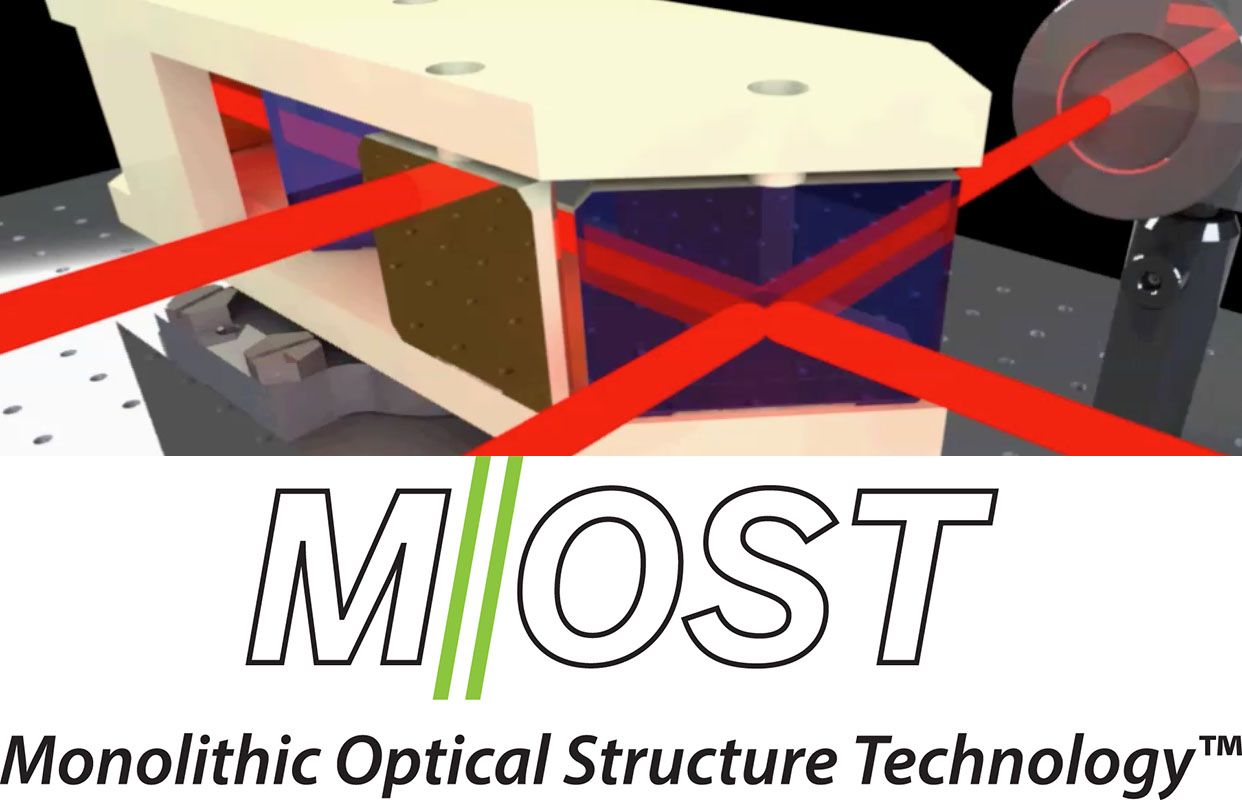 In the 1990s PLX leveraged its space heritage, patented technologies and proprietary processes to develop targeting systems that satisfied the most exacting defense specifications. 
Coming into the 21century, PLX developed Monolithic Optical Structure Technology™ (M.O.S.T.) (Monolithic Optical Structure Technology), opening up an array of applications like Boresighting and Interferometry, for the most flight-critical military and space programs.
To meet the demands of a new generation of optical requirements, PLX is now offering total sub-system and system integration, including emerging LIDAR and FSO (Free Space Optics) applications. 
Our in-house manufacturing and environmental testing facilities, performance testing capabilities, and state-of-the-art optical analysis equipment provide total quality management and accountability. 
PLX products and systems are available in a wide variety of materials (Borosilicate, Fused Silica, ULE, Zerodur, Quartz, BK7, Zinc Selenide, etc.), mirror coatings (metallic, HR, AR, dielectric and dichroic, etc.), special metals (Aluminum, Invar 36, Super Invar, Stainless Steel, Titanium and Beryllium, etc.), sizes and configurations. 
Over the years, PLX Inc. has received awards for exceptionally high product standards, quality control, and on-time delivery. These include:
The SBA 2008 U.S. Small Business Administration Subcontractor of the Year (nominated by Lockheed Martin Corporation), Northrop Grumman Corporation Bronze, Silver and Gold Supplier Quality Awards, The Lockheed Martin Eagle Award of excellence and Star Supplier Award for our work on the Apache Arrowhead program, and The Lockheed Martin Missiles and Fire Control Division Small Business Awards.
For more information, please visit our contact us page.