Whether it's a military, space/aerospace or commercial applications, Incorporating (M.O.S.T.™) into your design provides a wealth of benefits.
Engineers save a significant amount of initial time when integrating M.O.S.T.™ into a system since it is a pre-aligned block. Also, the long-term maintenance savings are enormous. Because we permanently align the assembly, it exhibits exceptional thermal, and mechanical stability, and never needs adjusting.
Use M.O.S.T.™ in interferometer configurations, laser cavities, beam dividers, beam delivery systems, Boresighting and much more.
Some sample applications:
Beam Separator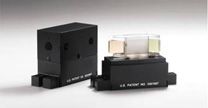 Separates one input beam with multiple wavelengths into 3 different outputs for metrology applications.
Monolithic scanning device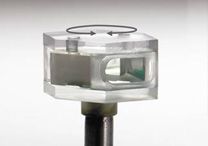 Designed to oscillate at a rate higher than 1KHz, while maintaining its stability and accuracy, this lightweight structure is balanced to reduce the moment of inertia about the pin axes.
PLX Interferometer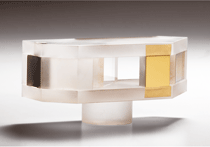 Based on our M.O.S.T.™ proprietary technology, it is especially useful when the system has to perform in broadband light applications, such as FTIR. This sandwich like structure assembly exhibits exceptional thermal and mechanical stability and lasts indefinitely.
PLX has used M.O.S.T.™ to manufacture optical structures incorporating from 2 to 5 optical elements, with typical clear apertures of 0.5" to 5" diameter. Larger or smaller clear apertures are also possible. PLX manufactures the majority of its M.O.S.T.™ units utilizing flat elements, but can also incorporate non-flat surfaces if output results are well-defined. In fact, PLX can customize a M.O.S.T.™ structure to incorporate virtually any special feature or configuration you require and can improve practically any lab setup you need to convert to an instrument.
All products can be modified to operate under unique and severe environmental conditions.
For more information, please visit our contact us page