PLX optics withstand extreme combat and harsh environmental conditions while maintaining accuracy.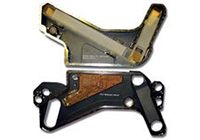 For instance, our Modernized Boresight Module developed for the Apache Arrowhead program improved accuracy over the existing system from 30 arc minutes to 1 arc second.
Our custom designed Hollow Retroreflector (HR) is a critical component for the primary gunner's sight of the M1A1 and M1A2 tanks and PLX has supplied Lateral Transfer Hollow Retroreflectors™ (LTHR) for the Army's TOW missile IBAS and ITAS programs.
PLX was also instrumental in creating the largest Retroreflector ever sent into space - a 40-centermeter aperture unit mounted on the Japanese ADEOS satellite. We have also supplied Beryllium assemblies for the Thermal Emission Spectrometer (TES) built by JPL for NASA.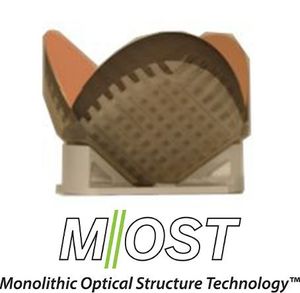 Our Retroreflectors are operating in the TIRVIM (Thermal Infra-Red V-Shape Interferometer Mounting) Spectrometer, which is part of the Atmospheric Chemistry Suite (ACS), launched in March 2016 and is now successfully operating in orbit around Mars. 
Our Monolithic Optical Structure Technology™ (M.O.S.T.) opened up a whole new world of possibilities for the commercial, scientific and industrial communities. It achieves superb optical stability, unsurpassed shock and vibration resistance and sub-arc-second accuracy between optical elements.
It is especially useful when the system has to perform in broadband light applications, such as FTIR.
PLX's experience includes a wide variety of Military, Space / Aerospace, Commercial / Industrial and Laboratory applications.
For more information please visit our contact us page