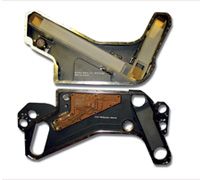 For Lockheed Martin Corporation, Missiles and Fire Control division, PLX produced the Modernized Boresight Module (M-BSM) for the Arrowhead Program. The Arrowhead system is designed to enhance the target capabilities of the AH-64D Apache Longbow Combat Helicopter. The M-BSM is part of the sensor suite, which is the modernization of the Apache's Target Acquisition Designation Sight and Pilot's Night Vision Sensor. These enhancements will provide improved performance, more effective integration and maximum use of the Apache weapon system.
Designed by PLX, based on an LMCO configuration, the M-BSM utilizes 2 PLX Lateral Transfer Hollow Retroreflectors™ (LTHRs™). The LTHRs™ in the M-BSM enable the simultaneous viewing of day and night vision through the primary gunner's sight. In addition, they achieve one arc second parallelism between the gunner's line of sight, the FLIR system and the target. The LTHRs™ maintain this accuracy under the combat conditions faced by the Apache.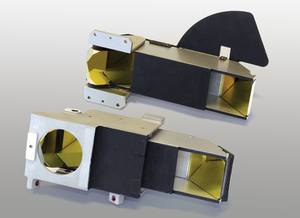 PLX has also designed LTHR™ for the Army's TOW missile IBAS and ITAS, up-grade programs. The LTHRs™ in these systems function as an image-transfer optic for an automatic boresight compensation sub-system. The LTHRs™ transfer a single collimated image into the apertures of two side-by-side telescopes, one of which is an infrared subsystem and the other a visible subsystem. The LTHRs™ rotate on bearings, driven by a stepper motor, to periodically inject the boresight source image into each optical path.
As boresight image-transfer devices, the ITAS and IBAS LTHRs™ must relay the image without distorting it. They also must accurately reflect the boresight reference direction for line-of-sight corrections, in both active positions. The use of PLX LTHRs™ with first-surface mirrors is necessary for operation at both wavelengths.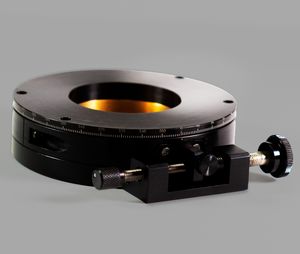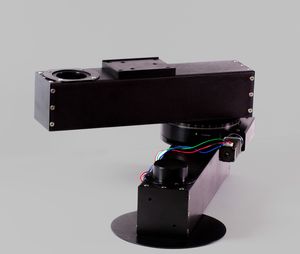 The PLX Rotary Movement Device™ (RMD) enables a rotary connection between two or more optical instruments like our Lateral Transfer Hollow Periscope™ (LTHP) and Lateral Transfer Hollow Retroreflector™ (LTHR). This system allows simultaneous viewing of multiple lines of sight and in this configuration can be constantly adjusted to any given distance from the entrance beam. Because it achieves sub arc second accuracy and operates with great stability under harsh environmental conditions, it is the optimum alignment system for military use.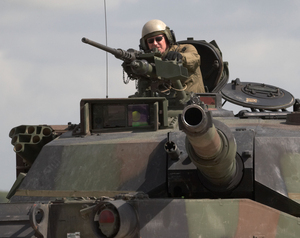 PLX also designed and is manufacturing a highly accurate Hollow Retroreflector™ which is a critical component in the primary gunner's sight of the M1A1 and M1A2 tanks. PLX has been the sole supplier of this instrument since the inception of the M1 program more than 20 years ago.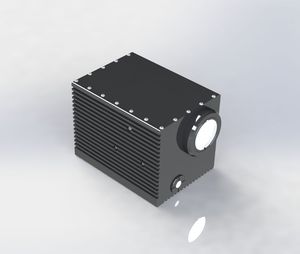 PLX's Target Tracking Applications concept combines the patented PLX Monolithic Optical Structure Technology™ (M.O.S.T) with PLX's ground-breaking Micro-ElectroMechanical Sytems (MEMS) based beam steering technology.
For more information, contact us