PLX Hollow Beamsplitting Pentamirror™ (HBPM).
The Hollow Beamsplitting Pentamirror™  is a constant deviation device developed by PLX to duplicate the performance of a pentamirror, with added advantages. The HBPM is a powerful and versatile tool for surveying, laboratory experimentation, and a range of metrology applications. The device enables incoming light to be deviated by 90° with great accuracy while generating additional output beams. These outputs will also be at 90° from one another. The assembly is invariant and thus permits movements such as rotation without compromising either the 90° deviation or its inherent accuracy.
The optical elements of the Hollow Beamsplitting Pentamirror assemblies are monolithic structures made of fused silica glass and are mounted in an aluminum enclosure, with a black anodized finish. They are available in 1" and 2" clear aperture, with accuracies to better than 1 arc second
Penta with Beamsplitter: This is a combination of a flat mirror and beamsplitter mounted at 45° to each other.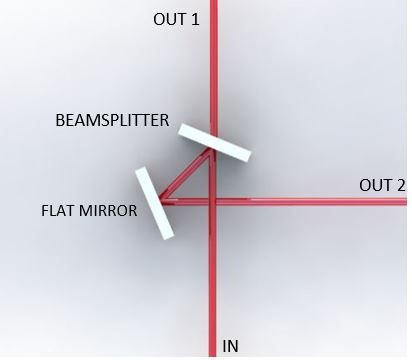 An optional configuration incorporating two beamsplitters can also be provided (shown below). This further highlights the versatility of the HBPM.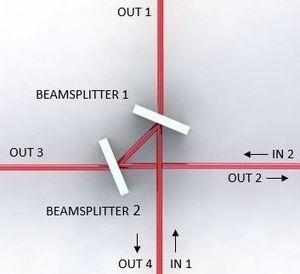 This configuration allows four outputs to be generated. If interested, please be sure to indicate this option upon requesting a quote, or feel free to contact us directly.
Specification Chart
HBPM-10
1.0/25
1.0 - 30.0
0.1 - 0.5
685
HBPM-20
2.0/51
1.0 - 30.0
0.1 - 0.5
1650
Download our product datasheet