The INT10-M Monolithic Michelson Interferometer, for designers knowledgeable in the field. Using PLX's Monolithic Optical Structure TechnologyTM (MOSTTM).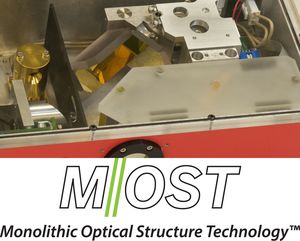 The unit is permanently aligned and fused with the two arm mirrors imaged onto each other by a beamsplitter-compensator in a monolithic assembly. A moving retroreflector is added to one arm to complete the interferometer and allow for the variation of the optical path difference around zero OPD. The INT10-M Monolithic Michaelson Interferometer is especially suited for those with experience in FTIR machine architecture who wish to incorporate it in their proprietary designs.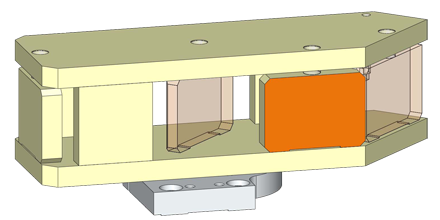 US PAT. 9013814 and Additional Patents Pending Internationally
Specification
Value
3D Model
& Diagram
CLEAR APERTURE
Ø1.000in / 25.4mm
Click Here
EXITING WAVEFRONT
0.25 WAVES P-V @ 633nm
OPERATING RANGE
650-4000 cm-1
MASS
460 GRAMS
OPERATING TEMPERATURE
20° - 40°C
OPERATING THERMAL GRADIENT
2°C ABSOLUTE; <2°C / 100mm
1 Due to our continuous product improvement program, specifications are subject to change without notice.
If you don't see what you need above:
Click here for a Custom Quote, specify what your application is and our engineering staff will get back to you.