INT05-N Ø0.50" NIR Monolithic Michelson Interferometer
Principal optical component of a NIR FTIR spectrometer, 12.7mm aperture.
Operating range 2940-7700 cm-1.
No hygroscopic materials.
Monolithic, alignment-free construction. No adjustments of any kind.
Cost-competitive with less stable multi-part mechanical designs.
OPD controlled by LPR-05 Low Profile Retroreflector: Order separately.
Quadrature Waveplate assembly available separately.
Customizable: Contact PLX with your requirements.
Ask a Question
The INT05-N Monolithic Michelson Interferometer is offered for companies wishing to construct proprietary NIR Fourier Transform Spectroscopy analyzers.
The unit is permanently aligned and fused with the two arm mirrors imaged onto each other by a beamsplitter-compensator in a monolithic assembly. The unit is extremely rugged and never needs adjustment. A moving retroreflector is added to one arm to complete the interferometer and allow for the variation of the optical path difference around zero OPD. The rugged construction and permanent alignment make the INT05-Series NIR interferometers suitable for your most demanding NIR analyzer applications.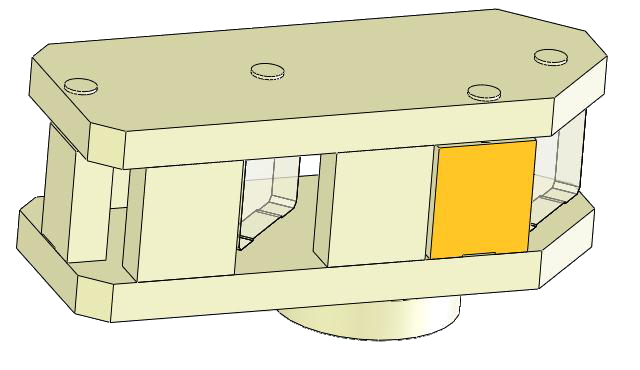 INT05-N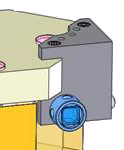 INT05-NQ with Quadrature Waveplate assembly.
US PAT. 6752503 US PAT. 6141101 US PAT. 5949543
SPECIFICATIONS 1
Request a Quote For a Custom Quote
Click here for for INT05-N diagram Click here for for INT05-NQ diagram
| | |
| --- | --- |
| Specification | Value |
| CLEAR APERTURE | Ø0.50in / 12.7mm |
| EXITING WAVEFRONT | 0.10 WAVES P-V @ 633nm |
| OPERATING RANGE | 2940-7700 cm-1 |
| MASS | 210 grams |
| OPERATING TEMPERATURE | 20° - 40°C |
| OPERATING THERMAL GRADIENT | 2°C ABSOLUTE; <2°C / 100mm |
1 Due to our continuous product improvement program, specifications are subject to change without notice.
If you don't see what you need above:
Click here for a Custom Quote, specify what your application is and our engineering staff will get back to you.