The new PLX Tool Cube is designed for setting up optical axes or intuitive alignment of equipment and instruments at right angles to each other or parallel to each other.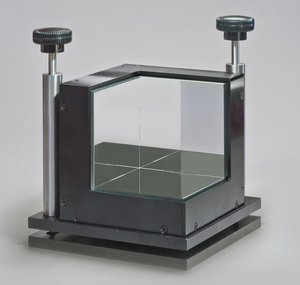 - Typically used with two or more lasers or autocollimators to establish orthogonal axes.
- Intuitive alignment of items at right angle or parallel to each other.
- Less than 1 arc second deviation between any two of the three front surface mirrors.
Read more about the PLX Tool Cube on our product page.
Back to all PLX News