PLX's "Metrology System for Inter-Alignment of Lasers, Telescopes, and Mechanical Datum" abstract / manuscript accepted at SPIE for inclusion in their Library of Technical Papers.
In modern scientific and industrial laser applications, inter-alignment of multiple optical devices is frequently a basic requirement to meet a certain specification and performance.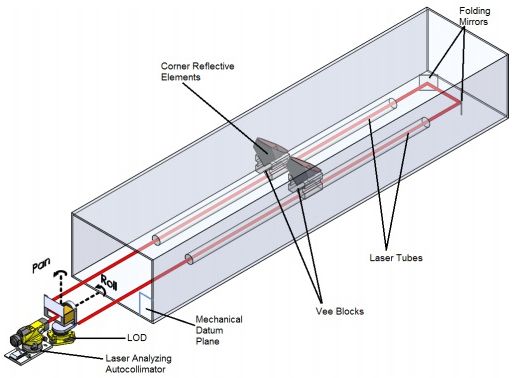 However, the designed optical system combining mechanical elements, lasers and optical sights in various wavelengths frequently deviates from specified goals due to real life imperfections and effects. These may include mechanical tolerances, optical distortion, heating, laser cavity misalignment, overall instabilities, and non-linear effects.
In order to deliver accurately and produce intricate optical systems, a carefully designed method for interalignment is required completing and updating the already existing methods. Thus, we designed and upgraded the performance of an electronic autocollimator and combined it with innovative mechanical manipulation of optical invariants such as a Lateral Transfer Hollow Periscope to greatly improve and expand inter-alignment procedures.
Back to all PLX News