PLX announces a new Ceramic Ball Mounted Hollow Retroreflector. Designed for application involving non-magnetic components.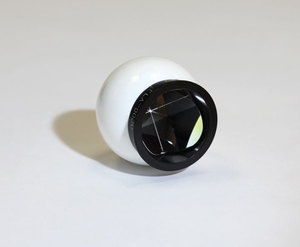 These non-magnetic BMR's are available in 2 center accuracies: within .0005" and within .0001". They are manufactured in 1 ½", 7/8" and 1/2"diameters.
Ceramic BMR's are lighter, smoother and corrosion and electrically-resistant, with low thermal conductivity.
PLX unconditionally guarantees their BMR's to provide superior performance and compatibility with laser tracking systems from all manufacturers.
Back to all PLX News