Metrology System for Inter-Alignment of Lasers, Telescopes, and Mechanical Datum: Poster Presentation at OPTIFAB.
Advances in sensor technology have opened the door to new measuring instruments, initiating the development of the new PLX, ACT-25 and ACT-HR Electronic Autocollimator and Alignment Telescope Systems.
The technology is based on autocollimation principles combining laser beam collimation and direction measurement, accurate telescopic measurement, focusing techniques with sophisticated software and computing techniques. Of special interest is the laser analyzing autocollimator since it combines laser-analyzing technology with angular reflection technology.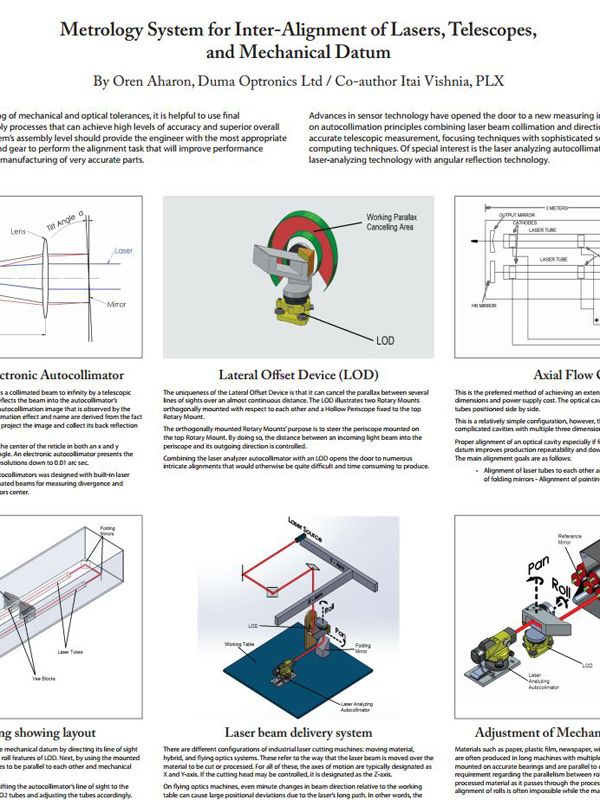 Back to all PLX News