Don't miss visiting our Poster Presentation at 4:30pm on Oct.14th at the SPIE OPTIFAB Show, learn more about our new All-In-One Electronic Autocollimator and Alignment Telescope solutions.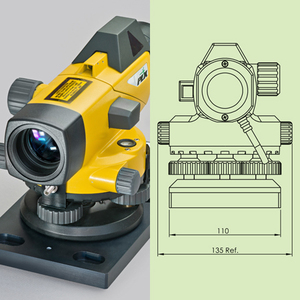 Experience the latest advancement in Autocollimator technology, the ACT-­25 and ACT-­HR Autocollimator and Alignment Telescope instruments.
See them at SPIE OPTIFAB, October 13-15th. These high-accuracy instruments are capable of resolution down to fractions of an arc second. Their primary application is to detect and measure small angular deviations.
They feature an exceptional focusing range, a built-in laser for coarse alignment, a long-lasting LED light source, a full featured software suite and much more.

The ACT-25 and ACT-HR are designed for use in tool rooms, inspection departments and quality control laboratories. For more information call 631-586-4190 or info@plxinc.com
Back to all PLX News