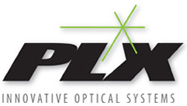 Sr. Mechanical Engineer
Job Site: Deer Park, NY
Duties:
Conduct cutting-edge product development leading to the generation of new IP -Design and develop opto-mechanical assemblies and sub-systems.
Design and build prototypes, create detailed drawings and instructions for production.
Responsible for technical documentation (Models, CAD drawings, Simulations, BOMs, etc.) relevant to the optical design.
Work closely with management on products and customer requirements.
Prepare product technical requirements and specifications.
Interact with other engineering groups, as well as cross-functional teams such as Manufacturing, Quality Control, and Supply Chain.
Work on projects independently, and with a multi-disciplined team of scientists, engineers, and technicians.
Provide technical support to manufacturing, sales, and marketing.
Requirements:
Master's degree in Mechanical Engineering, plus one year of experience in mechanical or opto-mechanical design activities.
Advanced knowledge of solid mechanics, fluid mechanics and thermal management.
Familiar with FEA & manufacturing system.
Proficiency in using design and analysis software: COMSOL, SolidWorks, AutoCAD, and MatLab.