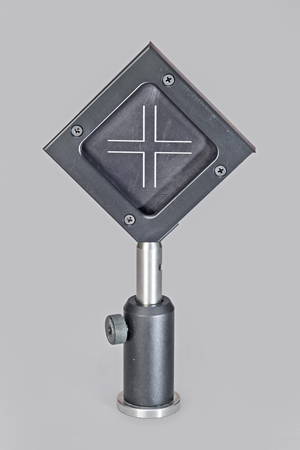 The cooperative target is a pattern that the ACT-25B software recognizes and tracks.
As long as the target is within the field of view, the software will display the location of the center of the target.
Combined with the automatic data recording, the use of the cooperative target can simplify linear deviation measurements.
Data logging is supported and can be configured to record for a predetermined time or a fixed number of data points. The recording interval can also be set. The data can be saved to a file or streamed to a remote location.